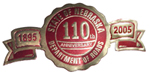 Highway Projects | West Dodge Project
Transportation Enhancement Selections
NDOR Performance Measures
511-Web | Current Travel | Maps
Daily Fuel Prices Nationwide
News & Upcoming Meetings | WebCams
Employment Opportunities
Transportation Resource Library
Directory of Services | Message from the Director
NDOR Kids' Activity Book | Language Translation Info
Historical Info | Homeland Security
Be a Part of the Long Range Transportation Plan

2005 Nebraska User Group Conference
2005 GIS-T Conference
WASHTO-2005
2005 LTAP/TTAP National Conference
---
Welcome
Our Mission...We provide and maintain, in cooperation
with public and private organizations, a safe,
reliable, affordable, environmentally compatible
and coordinated statewide transportation system
for the movement of people and goods.
The Nebraska Department of Roads' website is Nebraska's transportation portal to a variety of travel information...highway, air, rail, water, biking, hiking, and much more. Please use this site as a resource for all your transportation needs.
You can find it here!
---